Sanitärmodul 805S mit Sensor für Wand-WC - Weiß
Product information "Sanitärmodul 805S mit Sensor für Wand-WC - Weiß"
BERNSTEIN concealed system with sensor 805S for wall-mounted toilets
Give a sleek and contemporary look to your bathroom with this beautiful sanitary module and enjoy its innovative flushing technology. The dual flush function can be activated by a simple movement of the hand about 5cm above the sensor. For a clean and hygienic rinsing process !
The module 805S by BERNSTEIN is the ideal solution for both new and renovated bathrooms. The product can be rapidly assembled without intervention on the wall, allowing a smooth and very easy installation. Its premium-quality aluminium frame and tempered glass frontal plate give stability and elegance to the whole product structure. Available in white or black, pick your favourite colour and make your selection using the drop-down menu at the top of this page.
The wall-mounted toilet displayed in the above picture is not included in the delivery. Discover our vwide range of toilets in our online catalogue.
As always, BERNSTEIN is a guarantee of quality.
Features and details
Dimensions
1003,5 x 483 x 108 mm
Frame
Aluminium
Frontal plate
8mm ESG tempered glass
Colour
Available in black or white
Installation
Wall mounted installation system
Functions
Sensor-controlled dual flush - full or partial flush
Flush volume
Factory setting:
large : flush of 6 litres (adjustable flush volume:  4,8 - 7,4 l.)
small : flush of 3 litres (adjustable flush volume:  2,4 - 3,5 l.)
Water pressure
0,7 - 7,5 Bar
Water temperature
4 - 35° C
Room temperature 
3 - 40° C
Level of protection
IPX4
Weight
Net approx. 20kg, gross approx. 22kg
 
Dual-flush concealed cistern - insulated against condensation
 
Flush valve with capacitive sensor
 
Removable top cover for easy maintenance
 
Aluminium side frame - corrosion-resistant
 
With sound insulation mat
 
Waterproof battery holder
 
Requires 4 x AA batteries (not included)
 
Manual flushing switch available
 
Lateral water supply connection (see image)
 
 
Freestanding
 
Wall-mounted toilet NOT included
Technical drawings
(click on the image for larger view)
Download

Assembly Instructions 805S
Information according to the German Batteries Act and in regards to EU guidelines
We are obligated to inform you according to the Batteries Act (BattG) as follows:
Disposing of batteries into household garbage is not permitted; you are bound by law to return used batteries. Used batteries can contain harmful substances which can damage the environment or your health when not disposed of correctly. Batteries also contain important commodities such as iron, zinc, manganese or nickel which will be recycled. You may send the used batteries back to us, or you can return them to your local recycling center free of charge (recommended). The symbol of the crossed waste container is a warning against disposing of hazardous materials into household garbage.
at a collection point
points of sale that market batteries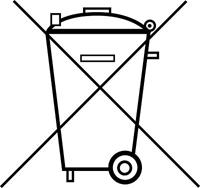 Electrical and electronic equipment
Electrical and electronic products should not be thrown away with household waste.
Consumers can return their WEEE to one of the municipal collection points free of charge.
Items included in the delivery
BERNSTEIN 805S Concealed System - Black or White
Flush valve with capacitive sensor
Flush cistern
With sound insulation mat
Assembly material
Assembly instructions
Without battery
Without toilet
Delivery
Pallet shipments are delivered curbside by DHL Freight. Please consider that the carrier will call you to fix delivery date/time, so kindly remember to indicate your phone number (landline or mobile phone) when placing your order.
For deliveries to islands, additional charges will apply for sea transport. In order to calculate this charge with precision,  your postal code (ZIP Code) will be required.
Colour:

Black

, White

Material:

ESG safety glass

, aluminum

Special features:

With sensor button
Question : Guten Morgen , ich möchte mein neues Wc etwas höher anbringen , in einer für komfortableren Höhe . Ist das mir dieser Rückwand möglich . Und in welcher Höhe ist das Wc überhaupt . Vielen Dank
From : customer
Answer:
Guten Tag, vielen Dank für Ihre Anfrage.Unser Sanitärmodul verfügt über eine Standardhöhe. Die Höhe kann ausschließlich über ein von Ihrem Installateur zur Anwendung gebrachtes Podest verändert werden. Dies bedingt gleichzeitig, dass sich die Abflusshöhe sowie die Höhe für den Wasserzulauf im Vergleich zum Standard erhöhen. Grundlegend empfehlen wir Ihnen daher, bei den Standardmaßen zu bleiben oder Ihren Installateur um fachmännischen Rat zu fragen.Mit freundlichen GrüßenBERNSTEIN-BADSHOP
Question : Guten Tag, weist Ihr Sanitärmodul eine Notfallspülung auf?
From : customer
Answer:
Guten Tag, vielen Dank für Ihre Anfrage.Seitlich befindet sich eine mechanische Notfallspültaste, welche eine kleine Spülmenge initiiert, die dem Sanitärmodul auch bei batteriebedingtem Sensorausfall eine Spülung ermöglicht.Mit freundlichen GrüßenBERNSTEIN-BADSHOP
Accessories for the products